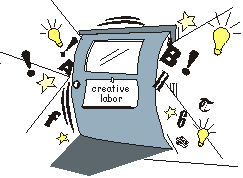 Inspired and touched by these poems...


Contest Winners


Special Feature


Dreams & Vision


Moments in Time


Thinking of You


Fantasy


Angelwing's Thoughts


Featuring Poets for 2005


- There is beauty in words. Let's share our moments...

We are on this Planet for such a Short Time by Joe Rotonda


Special Gifts by Vivienne


Nature's Pace by Ryan Shephard


My Empty Cage by Tri Tran


Images of Loneliness by Byron Samson



- Did you read last month's featured poets?


Special Collection by Nancye Sims


Reach for your Star

Listen To The Song In You

Winners Are People Like You

A Creed to Live By

You Are A Success
Dreams and Vision:

On Living Chateaubriand

Success by C.N. Audre Day


Celebrate Weirdness by Laura Bernstein


Unforgotten Dreams by Andrew Miller


Life's Treasures

Reach for Rainbows by Collin McCarty


What is a Soul Mate? by Emily Matthews


Angels by Author Unknown


Journal 21 by Jaime B. Eggspuehler


Moments in Time:


Again by Shane Watson


My Earthly Angel by Andi McCarthy


Looking for the perfect man! by Author Unknown


Single Man's Prayer by Author Unknown


Hi Honey I'm Home by Jim Nasium


Summer Fun With You by Ronda Ellinwood


Single Woman's Prayer by Author Unknown


Hugs by Author Unknown


Little Eyes Upon You by Author Unknown


Thank you for being my Friend by Larry S. Chennges


A Town Far Away by The Road Warrior

Thinking of You:


Fifty Years Is Really Not Enough by Nicholas Gordon


Together Once Again by Poppy


Thank You Friend by Carol Noll Crowell


To Touch the Heart by Author Unknown


I Will Love You by Daniel Haughian


Love, I Love You by Larry S. Chennges

Fantasy:


A Maiden in Distress by Larry Keiter


There be No Dragons by Sandi Raub


Of a Dragon


Slayer of Dragons by Sheila Lynn


My Knight by Sheila Lynn


A Dragon's Home


The Elven Harper

This The Amateur Poetry Ring site owned by Angelwing.



[ Previous 5 Sites | Previous | Next | Next 5 Sites | Random Site | List Sites ]
What's New | Quotations | Poetry Corner | Poetry Contest | Jokes |
Mystical Path | Web Team | Survey | Sponsors | Search | Sitemap |